Matthew K. Krueger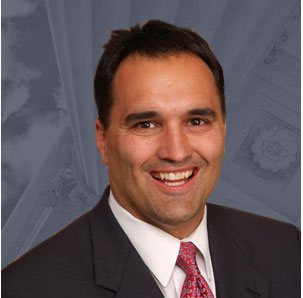 Partner
Email: mkrueger@bkr-law.com
Chosen by The American Trial Lawyers Association as one of the Top 100 Trial Lawyers in Illinois.
Education
Practice areas
Statement of practice
"Personal injury cases are like real-life jigsaw puzzles. You have to fit the pieces together to see the whole picture. Police reports, medical records, crime scene investigations, and eyewitness interviews are just one part of the puzzle. The client is the other. I concentrate my efforts of understanding even the most minute details of the case so that I can effectively evaluate the evidence of the claim. It is this attention to detail that gives my clients an edge in settlement negotiations and courtroom litigation."
Professional qualifications
Matthew K. Krueger is the resident partner in the LaSalle County office of the Brassfield, Krueger & Ramlow, Ltd., law firm. He represents injured people in various civil litigation matters, with a concentration in defense of personal injury and worker's compensation cases. He has tried jury trials in over eight different counties in the State of Illinois, and has presided over and participated in various forms of Alternative Dispute Resolution including arbitration and mediation.
Mr. Krueger received his Bachelor of Arts degree in 1988 from Wheaton College in Wheaton, Illinois. In 1991, he graduated from the Valparaiso University School of Law in Valparaiso, Indiana. There, he was recognized for outstanding work in trial practice. In 1993, he joined the law firm of Brassfield, Krueger & Ramlow, Ltd., in Rockford, Illinois, where became a partner in 1998. He is a member of the Illinois State Bar, Federal Court-Northern District of Illinois, and Federal Court-Central District of Illinois.
Admitted to the Bar
1991, Illinois
U.S. District Court, Northern District of Illinois
U.S. District Court, Central District of Illinois
Professional memberships